About the Author
'

I've used reading as an escape all of my life. Writing to share with others has come later on in my life and it makes me feel vulnerable and strong at the same time.
Writing in shadows, is something that I do when I feel stuck, but it has also become a place where I can feel freer than I usually do. Here's how it goes...
I'm a touch typist, so I don't have to look at either the keyboard or the screen when I type. If I have a difficult or challenging piece to write, I often switch off my monitor, otherwise, I'll find myself fretting over the words, checking my work as I'm typing it and it tends to snarl to a halt. On a few occasions, when I first started writing erotica, I've also shut my eyes, turned off the screen and turned off the lights too! It worked though and the sensory deprivation took away barriers that I'd unknowingly put up.
I love to write at inopportune moments. I've written erotica during staff meetings, when I was supposed to be taking the minutes. I've written whilst having my eyes tested (the optician had to swipe my pen and paper away from me. My pupils were too dialiated, for me to swipe them back), and during a political party conference keynote speech (all the passion in the room sparked something off inside me).
I have an interest in horror and erotica in general, but stories featuring Lesbian Gay Bisexual and Transgendered people is what I love to write. I'm also a fan of reading a good story where LGBT people are strong characters with interesting tales to tell.
My definition of a good story is to escape, to enjoy and to return with more than you left with. I sometimes finish reading or writing a story and it's as if I've had my eyes closed the whole time. I'll put the manuscript down and look around me, and I'll feel surprised that I'm at my desk, or in my home, because it felt as if I had become part of the story. This is the feeling that I would like to pass on through my work.
Would you like to join my Mailing List?
Send a blank email to with SUBSCRIBE in the subject header, and I'll add you.
If you add your name to my list, I will hereby promise

To not to pass on your details to anyone else

To only send you updates, when I actually have something to say

To think of you fondly...
'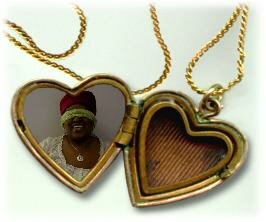 '

I'd love to hear from you!
However, if you want to be taken off the list, then send an email with UNSUBSCRIBE in the header